Dongguan Gesite Leather Co., Ltd
Add:Opposite to Dani Market, Shatian, Dongguan City, China.
Fax:0769-88809188

Your present position is:
About Us
>> Company Profile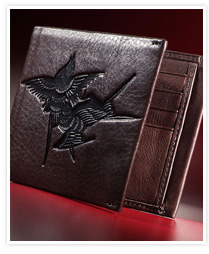 Cosset Leather Co Ltd. Was founded since 2005 which was located in Dani market, Shatian town, Dongguan and has ten thousand sq.m.area. with reasonable Layout, fashion design; full welfare and entertainment facilities; elegancy entertainment, convenient come-and-go and extend in all directions.
Company mainly deal in every kinds of leather products and hardware accessories of leather goods meanwhile and set up trading company in HongKong, Beijing and Guangzhou and has over thirty production bases which were eligible through evaluation and also get across quality system attestation of ISO9001. company keep full attention on product quality and take the principle of "quality first, clients first " registered the brand of " COSSET " since 1997. goods has competition in the same way and sell to Canada, America, Australia, Russia and etc. shaped self-brand successfully in the international market and has the credit standing in both the international market and also among the craft brother in domestic and welcomed by customers.
Company regards the person with ability, not stick to one pattern. many clerks got the trust of company by their unlimited faithfulness and hard work. nearly 90% of the manage person in cosset were grown up from the grass roots and this is why cosset has massiness technic basis and the sincere manage team.
Cosset was leaded in a correct way by the group of decision-makers. Dope out after market reviewing: take the lead and bring forward the new idea that set up one new factory which has fifty thousands sq.m.area which was located in Jiangxi P.R. and take it as tactic develop base. cosset was leaded to walk on a bran-new economy develop way.